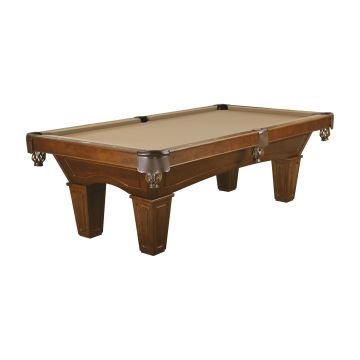 9250.367
Special Price
€2,398.99
Regular Price
€2,599.00
incl. VAT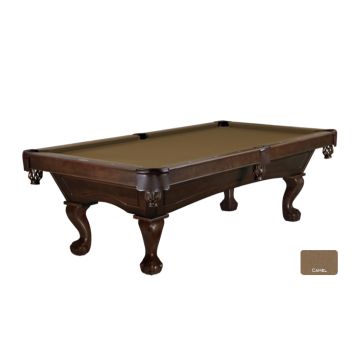 9250.358
Special Price
€2,799.00
Regular Price
€2,999.00
incl. VAT
About Brunswick
Brunswick was founded by John Moses Brunswick. The first of many Brunswick billiard tables was produced in a small workshop in Cincinnati, Inspired by a billiards table Brunswick saw in London, in 1845. Brunswick brought the billiard game to the homes of American families. Brunswick has grown into a pool table brand that is known worldwide for its craftsmanship and quality. With the application of the newest techniques and up-to-date designs Brunswick has managed to stand the test of time.
The Brunswick pool tables
Since 1961 the Brunswick Gold Crown is considered the best professional pool table in the industry. The Gold Crown V continues this tradition with advanced new styling, while preserving the classic lines. With new corner pieces, new decorative frames and a new ball storage space, the Brunswick Gold Crown V pool table has a stronger, more powerful look. The Brunswick Gold Crown V pool table is available in two colors in size 9ft.
The newest pool table from Brunswick is the Brunswick Gold Crown VI available with a number of beautiful new features, the 9ft Gold Crown VI is among others available in matte black.
If you love a classic design, then Brunswick also has the pool table for you. Choose from the Brunswick Glenwood, Tremont or Allenton for a table with ball and claw legs or go for the Brunswick Allenton with tapered legs.
Buying a Brunswick pool table online
Buffalo is Brunswick's distributor for the Benelux. We have an extensive collection of Brunswick pool tables, Brunswick pool table accessory sets and Brunswick billiard chalk.
Your Brunswick pool table will match your interior because of the different cloth colors you can choose from.
The installation of a pool table is craftsmanship, so choose for our assembling service when placing your order and our professional pool table installers will install the table for you on appointment.

With questions about a certain Brunswick pool table or our assembling service, please contact our Brunswick specialists via sales@buffalo.nl